More in this section
For media inquiries, contact:
Shelly Kreger, Transit Director
Office: (928) 539-7076
extension 101
Cell: (928) 304-2297
RSS Feeds
English
News

Subscribe to YCIPTA News RSS Feed
---
The Trolleys Are Here! FREE Rides in December 2013 - If You Find Them In Yuma or Fortuna Foothills!
New trolleys are here! Look for them on Red Route 1, Orange Route 2, Brown Route 3, Green Route 4 or Purple Route 6. If you board a trolley on these routes in December, your ride is FREE! Trolleys will also be used on HolidayCAT and special events. We hope you enjoy your ride on YCAT's new trolley vehicles.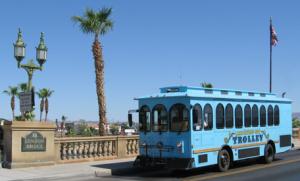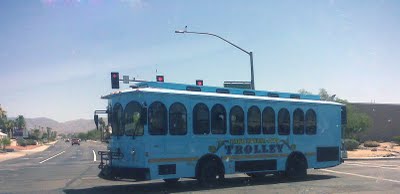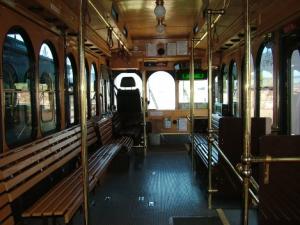 These trolley vehicles are 31 feet long, seat 21 passengers, with room up to 50 passengers. They are wheelchair accessible, they kneel for seniors and those that have diffcuility boarding, bicycle racks and historic interiors.
---