Animals
---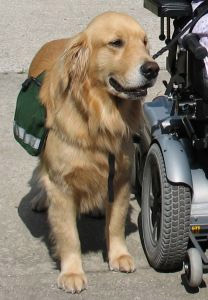 Bus Operators are required to permit any customer with a service animal to ride YCAT buses. This includes animals-in-training accompanied by a trainer or person with a disability as defined in the Americans with Disabilities Act (ADA).
Service animals for persons with disabilities ride for free. No permit, ID, jacket or muzzle is required, but the Bus Operator may ask if your animal is a service animal or may ask what service does the animal provide to you. Service animals must remain on the floor without blocking the aisle or on their owner's lap. If this is not an option, the service animal may occupy a seat provided one is available.
If the service animal's behavior threatens the safety of the Bus Operator or other passengers, the passenger and their service animal may be asked to leave the bus by the Bus Operator.
The Bus Operator at his or her discretion, may not allow you to board with your service animal or pet if there is a concern for the safety or comfort of your fellow passengers.
Dogs & Other Pets
Dogs may ride at the discretion of the Bus Operator under these guidelines:
Bus Operator may refuse to transport a person and their dog if they already have another dog on board.
Bus Operator may refuse to transport a dog if it is creating a hazard or disturbance.
Bus Operator may request the removal of a dog from the bus if it creates a hazard or disturbance.
All dogs that are not service animals

must be on leash and a muzzle or in a container or carrier

.
Dogs are not allowed to occupy seats; they must remain either on the floor or sit on their owners lap.
No additional fare is required for the dog to ride the bus
Note: Animals other than dogs are not allowed on the bus unless they are in a container or carrier. Fare is not required.
---