More in this section
Board of Directors & Committees Members
---
Message From The Chairmanwoman: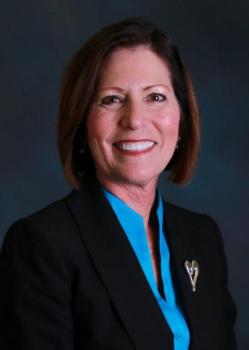 Welcome to the Yuma County Intergovernmental Public Transportation Authority (YCIPTA) website. The Board of Directors for YCIPTA is made up of a nine-member board representing Yuma County, the Cities of Yuma, San Luis and Somerton, Town of Wellton, Arizona Western College, Northern Arizona University, the Cocopah Nation and the Quechan Nation. Our Board meets once a month with Transit Director, Shelly Kreger and her staff.  The YCIPTA Board and staff continuously seek to improve the operations and accessibility of our public transportation service.
If you have a suggestion or would like to learn more about YCIPTA, please attend one of our monthly meetings. They are held at the Yuma County Department of Development Services , Aldrich Hall Auditorium, 2351 West 26th Street in Yuma. Meetings are held on the 4th Monday of each month at 1:30 PM.
We hope you find our YCIPTA website useful in answering questions about routes, times, employment and procurement opportunities. You can share your thoughts and ideas on this web site through the "Contact Us" tab or by calling the YCIPTA office at (928) 783-2235, and select Option 1.
We are committed to providing safe, clean and comfortable public transportation for everyone's benefit.
Susan K. Thorpe
Chairwoman
Yuma County Intergovernmental Public Transportation Authority Board of Directors 2018
Subcommittees of the Board of Directors
Personnel Subcommittee - Greg Wilkinson, Bill Lee and Brian Golding, Sr.

Bylaws Subcommittee - Greg Wilkinson

Financial Review - Susan Thorpe

Transit Operations and Planning Subcommittee - Bill Lee, Brian Golding, Sr.
---